NEWS
June 25, 2010 - Cedar Road Reservoir Booster Station Project Recieves APWA Washington 2010 Project of the Year Award
The Cedar Road Reservoir, Booster Station and Water Main Improvements Project in Deer Park, Washington has received the American Public Works Association (APWA), Washington Chapter 2010 Project of the Year Award for structures less than $5 million. AEI Engineering, Inc. provided electrical engineering design services for the project as a member of the design team headed by J-U-B Engineers.
The project involved the construction of a 170 foot, 500,000 gallon, composite concrete and steel elevated water storage tank; a 1.8 mgd booster station; nearly 4000 feet of water main improvements; and the removal of a 60+ year old water storage tank.
During the initial pre-design phase of the project AEI met with the prime consultant and the City in order to determine the specific design and operational requirements of the system. AEI Engineering provided complete electrical design drawings and specifications used for bid by the City of Deer Park.
The project was completed on time and on budget. AEI Engineering would like to thank all members of the design and construction teams for all of their hard work, and the APWA Washington Chapter for recognizing the project with the award. PRLog Press Release

May 20, 2010 - AEI Hosts ETS Middle School Students
AEI Engineering, Inc. hosted 16 middle school students from the Educational Talent Search program. The Talent Search program identifies and assists individuals from disadvantaged backgrounds who have the potential to succeed in higher education. We prepared a presentation on careers in engineering and answered questions from the students. We would like to thank everyone involved for a great time! PRLog Press Release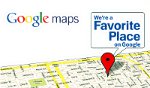 March 20, 2010 - AEI Engineering named a Favorite Place on Google.
We are now a Favorite Place on Google. Between July 1 and September 30 of last year, Google users found us over 200 times and requested driving directions over 30 times. Our Favorite Place number is 182863 - AEI Engineering Inc. Thanks you for your interest in our business.
April 22, 2009 - AEI Engineering Named to City of Post Falls Consultant Shortlist
AEI Engineering Inc. has been named to the City of Post Falls Consultant Shortlist Through December 31, 2011. After a review of our qualifications the City has pre qualified AEI in the General (Misc. Map/Drafting) Category. We appreciate the recognition from the City of Post Falls and look forward to continuing to provide services to the community.
April 3, 2009 – AEI Engineering Awarded Public Works Contractors License
AEI Engineering Inc. is proud to announce that we have received an Idaho Public Works Contractors License for Instrumentation and Controls. We were awarded the Public Works Contractors License as a result of our pursuit of credentials that showcase our commitment to quality and public safety not only in Idaho but everywhere we do business.
March 19, 2009 – New Website Launched
We are proud to announce the launch of our new website and we look forward to communicating with our customers through the new interface.
January 15, 2009 – Heyburn State Park Welcome Center Receives AGC Build NW Award
AEI Engineering is proud to announce that the Heyburn State Park Welcome Center project has received the 2008 Inland Northwest AGC Build NW Award. AEI Engineering provided the electrical and lighting design services for the project and would like to thank and congratulate everyone involved with the project.
November 4, 2008 – AEI Engineering Inc. Named North Idaho DPW Primary Electrical Engineering Services Consultant
AEI Engineering Inc. is proud to announce that we have been named the primary North Idaho Department of Public Works Regional Electrical Engineering Consultant. AEI received the highest ranking among the firms that submitted statements of qualification with a point total of 85. State of Idaho Division of Public Works Regional Architects and Engineers 2009-2010